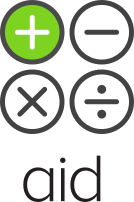 FAST Aid is crafted for accountability and powered by theory. Fill your seats with mission-appropriate students. Make responsible, appropriate awards with confidence and support.
What you will get
Privacy protection
Ability to customize the formula to your mission
24/7 support from a financial aid specialist
Most accurate threshold settings based on localized data
Industry leading formula to accurately handle business income
System designed with 40+ years experience and research on best practices for private-independent schools
Did you know? FAST Aid is free for ISM Consortium Gold members. See all the member benefits here.